Press release
Cannim acquires cannabis education provider Holistic Caring
Leading medicinal cannabis business Cannim has announced the acquisition of Holistic Caring, a California company providing educational certificate programs to support healthcare professionals looking to offer medicinal cannabis solutions to their patients.
As a key part of the arrangement, Holistic Caring founder Elisabeth Mack – a trusted leader in the US medicinal cannabis sector – will join Cannim as Director of Clinical Affairs.
Cannim Chief Commercial Officer Stuart Marsh said that Ms Mack would be a valuable addition to the Cannim team.
"Elisabeth's wealth of knowledge and experience on the ground with medicinal cannabis is already delivering significant value to our partners around the world as we develop our medical outreach programs.
"This training capability will help us break down the remaining stigma associated with cannabis-based medicines, in alignment with our core values of Safety, Science & Scale.
"She will also lead the development of the Lumir brand in the USA, which accounts for 86% of the global cannabis market and is an important strategic focus for Cannim.
"Her extensive networks with health care professionals will be highly advantageous in this role."
Ms Mack, who is a Registered Nurse and sits on the boards of the American Cannabis Nurses Association, the California Cannabis Chamber of Commerce, and the Los Angeles chapter of the National Organization for the Reform of Marijuana Laws, was introduced to the benefits of medicinal cannabis after a bicycle accident in 2014.
Realising the need for credible information, she founded Holistic Caring in May 2016 to serve the educational, supportive, and logistical needs of patients, and then began training other nurses to join her efforts.
Ms Mack said that she was looking forward to the opportunity to expand her reach to a global market.
"I created Holistic Caring to help people understand the medicinal benefits of cannabis, and to mentor healthcare professionals to provide these solutions to people suffering from a wide range of conditions.
"Working with Cannim will enable me to realise that mission on a global scale".
Ms Mack will offer training to healthcare professionals around the world, and champion the continuing development and execution of Cannim's global clinical trials program.
Holistic Caring hosts a wide range of medicinal cannabis training programs on its website, accessible to clinicians worldwide. The teams are in the process of tailoring these programs to specifically meet the needs of health care professionals in individual markets.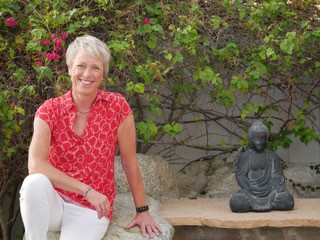 -ENDS-
Media Contact: James Tait (Res Publica) – +61 429 692 491
Trade Contract: Stuart Marsh (Cannim) – +61 410 308 841
About Cannim
Established in 2017, Cannim was founded on the vision of bringing the benefits of medicinal cannabis to the world, moving the trade from the darkness into the light©. This long-term vision is integral to Cannim's approach to improving its consumers' health and wellness – delivering 'Better Balanced Bodies' © – and establishing world-leading medicinal and wellness cannabis brands.
Cannim has invested in farms, EU-GMP (Good Manufacturing Practice)-compliant production facilities, and research programs in Jamaica and Australia, utilizing expertise in major global markets including Israel, Jamaica, the USA, the UK and Australia. It operates alongside an international network of EU GMP manufacturers and channels to market.
Cannim's circular integrated business is built on the three key pillars of Safety, Science and Scale, and is focused on consistently and reliably delivering premium products to patients around the world.
The worldwide cannabis market is still in its infancy, with total market value estimated at US$20bn in 2020, and projected to grow to US$103.9bn by 2024. The Australian Government has estimated that the local medicinal cannabis industry could grow into a sector worth more than $1 billion by 2029.